For me the highlight of New York Comic Con was seeing Terry Pratchett in person. Of course they put him on the wrong stage and no one could hear a word he was saying, even when a very nice lady all but shoved the mircophone in his mouth. But seeing the man, with the iconic beard and hat was a real treat, and reminder what the world will lose whne he finally departs this plane of existence.
On a side note, something more lighthearted…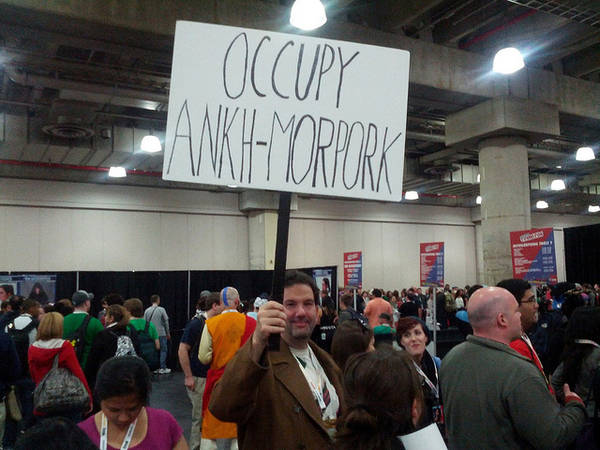 Not thats something I could get behind!